The Faculty of Agriculture as the organizational unit of the University of East Sarajevo, with two study programs Agriculture and Forestry, is working in three locations: East Sarajevo, Bijeljina and Vlasenica. The center of the Faculty of Agriculture is located in the building of the Faculty of Electrical Engineering in East Sarajevo and covers an area of about 1100 m2.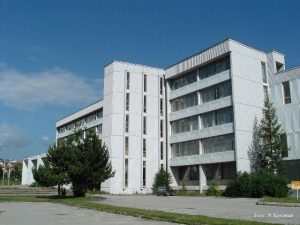 Since 2010 at the request of the city of Bijeljina, due to the stated need and significance of the Semberija for agricultural production, the Department of the Faculty of Agriculture in Bijeljina opens, while in 2011 the Municipality of Vlasenica addressed the University of East Sarajevo and the Faculty of Agriculture to open a study program Forestry, which is also realized. The department in Bijeljina began operating in the building of the Center for Higher Education where the offices of the student service and professors were located, while the amphitheater and classrooms of the building of the Faculty of Law in Bijeljina were used for the teaching process.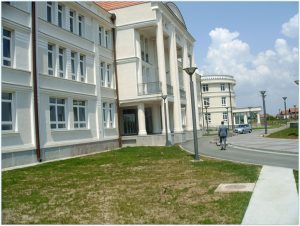 In this building, laboratory space for exercises was made (Chemistry, Biology, Microbiology, Agrochemistry and related subjects). In the Center, students of the Faculty of Agriculture have at their disposal a cabinet for Informatics, as well as a library and reading room.
Study program Forestry, Faculty of Agriculture in East Sarajevo started the school year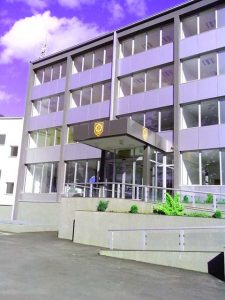 2011/2012 in Vlasenica in a newly opened building of 2036 m2. In 2015 and 2016, within the project Modernization of the University, all three centers of the Faculty of Agriculture are equipped with a modern office, classroom and laboratory furniture.
The Agro-Mediterranean Production study program of the Faculty of Agriculture began its work in the academic year 2022/23 in the building inside the complex of the former barracks in Trebinje, where the Faculty of Production and Management is also located. This study program, due to its justified name in this climate, arouses great interest among students, i.e. future students.